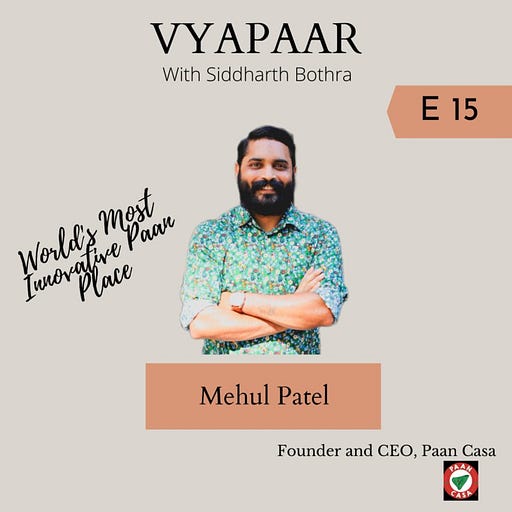 May 16, 2021 • 44M
EP15 : Organizing the Paan business w/PaanCasa's Mehul Patel
Enter the world of entrepreneurs and innovators. Their Journeys. The Failures. The Tough Spots. And the Ecstasy. Website: https://sid.business
In this episode, I invited Mehul Patel - owner of PaanCasa, which is the world's most innovative Paan place & they have the ambition to become a globally renowned brand in the next few years.
Mehul walked me through his journey, how his Nanima sparked his interest into Paan when he was a kid and how he turned his hobby into a serious business.
We also talked about the challenges of running a tobacco & nicotine free Paan cafe & how he turned this challenge into an opportunity. Mehul explained the creative process they follow inside PaanCasa before launching a new product or a new flavor & offered a lot of insights into setting up & creating a Food & Beverages business.
You can find more about PaanCasa here - https://www.paancasa.com