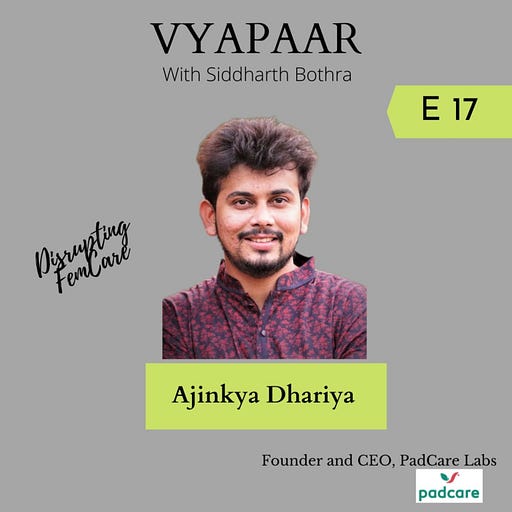 Jul 10, 2021 • 35M
EP17 : Closing the Menstrual Hygiene Loop w/Pad Care's Ajinkya Dhariya
Enter the world of entrepreneurs and innovators. Their Journeys. The Failures. The Tough Spots. And the Ecstasy. Website: https://sid.business
In this episode, I invited Ajinkya Dhariya - owner of Pad Care Labs, a company providing end to end solutions in the Menstrual Hygiene segment.
We spoke about how Ajinkya embarked on this journey, how during his engineering days he came across the problem in the Menstrual hygiene space & started Pad Care Labs.
Ajinkya also explained the difficulties & the challenges he faced while building the company & what are the things to keep in mind while scaling a product based company.
You can find more about Padcare Labs on their website - https://padcarelabs.com/ OR check out their Instagram page - https://www.instagram.com/padcare/?hl=en