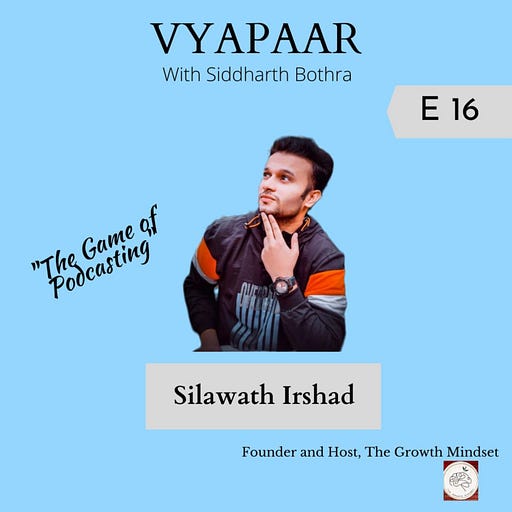 May 22, 2021 • 42M
EP16 : Moving towards the Growth Mindset w/Silawath Irshad
Enter the world of entrepreneurs and innovators. Their Journeys. The Failures. The Tough Spots. And the Ecstasy. Website: https://sid.business
In this episode, I invited Silawath Irshad - host of 'The Growth Mindset Podcast', to talk about some trade secrets in the podcasting world.
We spoke about Silawath's journey, how he got into podcasting & how he was able to grow and attract such great minds on the podcast. Silawath broke down the process of how he approaches people and the level of research that goes behind the scenes.
We also dissected the future of podcasting in India and how it's at a tipping point at the moment. If you're getting into content creation or podcasting, this episode is for you.
Follow 'The Growth Mindset Podcast' here - https://open.spotify.com/show/2ZYKAhvHgcM0xaSB65hoec