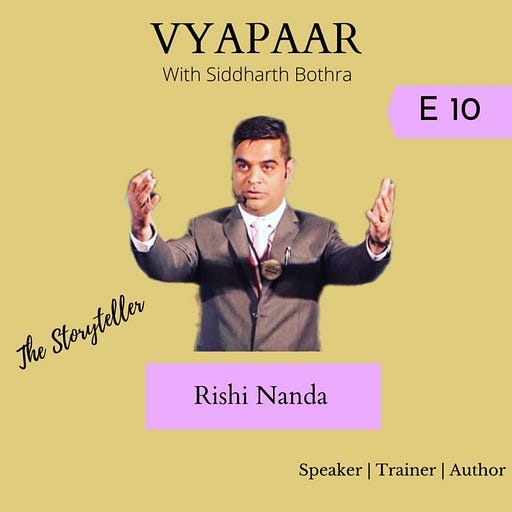 Jan 2, 2021 • 48M
EP10 : Talking Indian Epics & the Art of Storytelling w/Rishi Nanda
Enter the world of entrepreneurs and innovators. Their Journeys. The Failures. The Tough Spots. And the Ecstasy. Website: https://sid.business
In this episode, I invited Rishi Nanda - a corporate trainer who specializes in Indian Epics.
We took a journey down the rabbit hole which lead us to the reason why Rishi quit his job, the struggle and the pain he endured to find out what he wanted to do, how he picked up on Indian Epics and how he got his first break into Corporate training.
Rishi, revealed his secret of how he became such a good storyteller & how taking feedback from your wife can change the game completely.
Check out Rishi's website here- www.RishiNanda.co.in, and his book here -https://www.amazon.in/dp/1646786998/ref=cm_sw_r_wa_apa_fabc_gJ27Fb5W9GHM5.