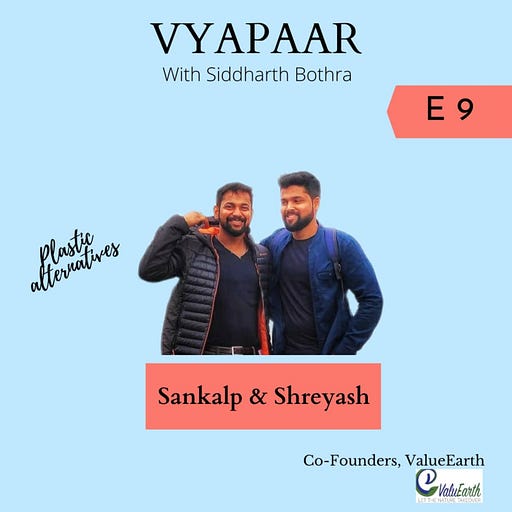 Dec 19, 2020 • 24M
EP09 : Building plastic alternatives w/ValuEarth's Sankalp & Shreyash Nandanwar
Enter the world of entrepreneurs and innovators. Their Journeys. The Failures. The Tough Spots. And the Ecstasy. Website: https://sid.business
In this episode, I invited Sankalp and Shreyash - cofounders of ValuEarth, a company which makes plastic alternatives using natural materials.
We spoke about how they came up with the idea to start ValuEarth & the product pipeline that they currently have. Sankalp elaborated on the challenges of growing the Company and why plastic is so sticky.
We also spoke about the growth in the plastic alternatives market and how they plan to diversify and enter new business verticals in the future.
You can find out more about ValuEarth here - https://www.instagram.com/valuearth/?hl=en. And, check out their store here - https://www.valuearth.com/shop/